During the first World War, remnants of two armies, German and French, exchanged gunfire from atop two buildings overlooking a square in a small Belgian town. Just as the twelve o'clock whistle sounded, a dapper clerk emerged from the bank. Noticing the bullet-riddled atmosphere, he opened a huge umbrella, and then strolled confidently across the square. Both armies stopped firing and shared rare laughter. The clerk made it safely to the other side.
One of the soldiers on that roof eventually became Belgium's most celebrated playwright, Michel de Ghelderode. Years later, recalling the idealistic clerk, Ghelderode created his most memorable character, then named him, and the play that bears his name, Pantagleize.
The name is derived from two Greek syllables meaning "always" and "shining." Our small theatre troupe has weathered lots of storms, but still always shining.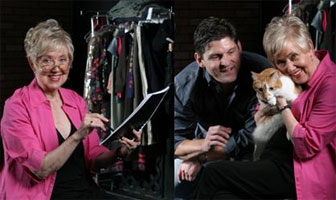 Pantagleize Theatre Company was Founded in 2002 as a 501(C)(3) non-profit corporation in the state of Texas.
Pantagleize has received grants from the Arts Council of Fort Worth and Tarrant County, the Texas Commission on the Arts, the City of Fort Worth , the Amon G. Carter Foundation, Humanities Texas, and the Charles and Dominique Inge Foundation.
Mission Statement: To bring rarely produced plays from local and international playwrights to the metroplex, to encourage inclusive and open casting, to provide artistic opportunities to all neighborhoods and populations in the Fort Worth area.
Board of Directors
Honorary President (Europe): Chris O'Donoghue - Director of International Research and Development, Dublin, Ireland.
President: TBA
Vice President:
Secretary/Treasurer:
Artistic Advisor: Violet O'Valle
Members at Large: